Storage warehouse – France – Ain (01)
| | |
| --- | --- |
| CITY | Dagneux (01) |
| COUNTRY | France |
| DATE OF THE SITE | 2016 |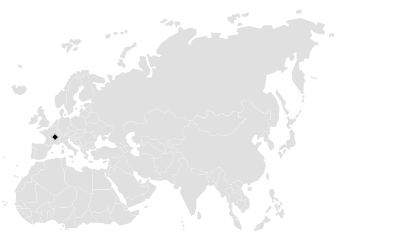 A 44,000 m3 storage warehouse at Dagneux (France), in the department of Ain (01), had its air handling system overhauled to become more effective and flexible. The previous gas heating system of radiating panels was replaced by four rooftop units combined with diffusion using F2A textile ducts to heat and air condition this 4,900 m2 warehouse.
Requirements
Uniform air diffusion in the 9 m-high warehouse
Air diffusion reaching up to 25 m
Blowing in the aisles, avoiding direct diffusion onto the storage racks
Temperatures between 10°C and 30°C to prevent damaging the stored medical products
"Air curtain" type blowing above the loading bays
F2A solution
To deal effectively with this very high warehouse, F2A manufactured customised textile ducts to meet all the constraints of this project. The textile ducts supplied combine two high-induction diffusion techniques:
The rows of perforated holes process the short reaches (about 10 m in this case) and the rows of nozzles provide extensive diffusion reaches (up to 25 m in this case). In addition, the bottom of the duct was perforated to generate an "air curtain" at the loading bays and prevent a mass of air with too much temperature difference penetrating when the doors were opened.
By alternating sealed and diffusing sections, air is only blown into the aisles, thereby preventing any disturbance to the air flow by the racks. F2A was thus able to rely on the expertise of its air handling design office to offer a flexible, effective solution diffusing uniformly in the building and therefore limiting thermal stratification.
168
m of Ø1250 glass fabric textile ducts (M0 fire resistance) provides 128,000 m3/h outflow require to deal with this storage warehouse.
Associated products
Textile ducts TEXI JET
TEXI JET

Textile ducts TEXI BUZ
TEXI BUZ