TECHNICAL DATA SHEET REGISTER
TECHNICAL DATA SHEET REGISTER VERSION KIT
[litebox id="boutonVoirVideo" href="#modalVideo" anch="PRESENTATION DU REGISTRE VERSION KIT" ]
Advantages
| | |
| --- | --- |
| Operation | Heating and cooling mode |
| Diffusion | Very high air diffusion - No air stratification |
| Throw length | Up to 40 m |
| Fire certification | M0 fire rated for public premises |
| Design | Perfect fitting (tailor-made shapes and colors) |
Recommendations for use
| | |
| --- | --- |
| Heating and cooling | For very high premises (H > 10m) |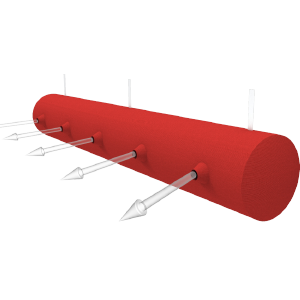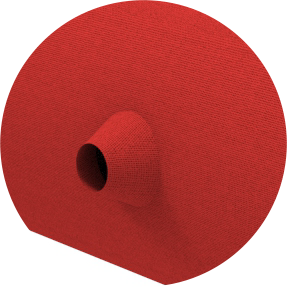 Features
The TEXI-BUZ textile duct has been designed for very high-speed air diffusion (15 < V < 25 m/s). This diffusion is ensured through rows of conical nozzles designed for your project by our aeraulic engineering department.
This technique, based on very high induction (rate > 50), offers an excellent air diffusion efficiency (heating and cooling) even for very high premises.
TEXI-BUZ is suitable for storage rooms and industrial buildings.
Construction:
Shape: circular, ½ circular, ¼ circular or oblong
Textile duct: airtight fabric (M0, M1 or non-classified) diffusion through nozzles
Different colors in option
Suspension: simple or double cable, aluminium or PVC rail
Performance:
Required pressure: 120 to 250 Pa according to your configuration
Residual speed: < 0,2 m/s
Operating temperature: -30 to +100°C (high temperature : contact us)
In option:
Flexible sleeve and clamps supplied to connect the ducts on various shaped sections.
Professional washing service and textile duct repair.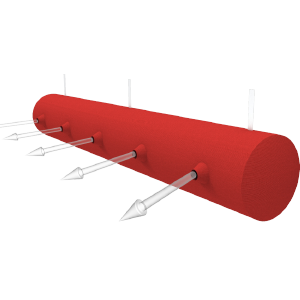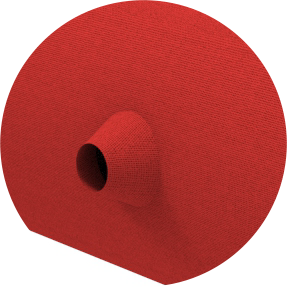 Technical leaflet