EPR FLAMANVILLE
| | |
| --- | --- |
| CITY | Flamanville – Basse-Normandie |
| COUNTRY | France |
| DATE OF THE SITE | 2013 |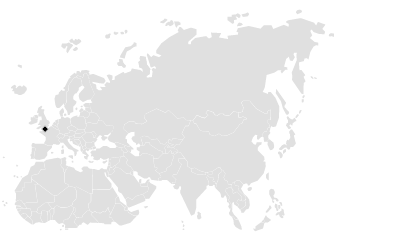 « A third generation EDF reactor to prepare for the future

After the preliminary work on the construction site in 2006, the EPR construction started in December 2007 and is still ongoing.

The objective of first commercial production is set to 2016. It will be the first model of a new generation of nuclear reactors.

The EPR is part of the continuity of existing techniques. It includes all the recent progresses in terms of safety»

Source : edf
The acoustic treatment outside the nuclear premises is regulated by the 31 January 2006 Order. It defines the general technical regulations meant to prevent and attenuate noise emergences and external risks resulting from the operating of standard nuclear installations.
Indeed, the noise emission on site must not cause an emergence superior to 5dB (A) from 7 am until 10 pm except on Sundays and bank holidays, and to 3 dB (A) at any other time.
Inside Flamanville EPR, acoustic noise levels are set by EDF (Technical Specifications) in order to protect the workers, especially in the control rooms.
Requirements
In case of an earthquake, acoustic equipments must not hinder the ventilation system from working. This means that the silencers installed can in no circumstances prevent the air renewal inside the building.
Another difficulty linked to nuclear installations lies in the complexity and size of the ventilation networks. Furthermore, in order to prevent any dysfunction, networks are doubled or even tripled (different parallel emergency ducts).
This kind of network with many parallel ducts multiplies calculation hypothesis and leads to an intricate acoustic treatment.
Finally, the equipments installed outside the building must resist the atmospheric corrosion created by the salted fog caused by the proximity of the sea.
F2A solution
Our acoustic team's challenge was to offer a solution combining acoustic efficiency, mechanical strength (earthquake) and atmospheric corrosion resistance. Further to the thorough acoustic study of the installations, our engineers selected the suitable sound attenuators enabling to reach the objectives set by EDF.
In order to adapt our solutions to the seismic constraints of Flamanville EPR, the acoustic team collaborated with our engineering office specialized in industrial metal work. This synergy between the 2 departments led to the design of rectangular silencers specifically adapted to this application:
Adapted metal thickness
Specific design
High density soundproofing
F2A showed its know-how and its engineering skills by proposing custom-made solutions coping with the different constraints such as the salted atmosphere (construction in stainless steel 316L), seism (certified system) and size (sections up to 2900 x 3 660 mm).
First analysis of the project: beginning 2012.
Associated products