Siemens plant
| | |
| --- | --- |
| CITY | Tangier |
| COUNTRY | Morocco |
| DATE OF THE SITE | February 2017 |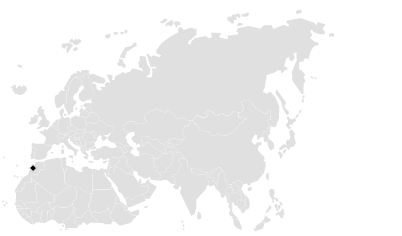 Located in Tangier, Siemens Gamesa has created the first wind turbine plant in the Middle East and Africa. With a surface area of 37.500 m², this plant produces single-pieces composite of 63m long, a first in Europe, Africa and Middle East. The blades manufactured in Morocco will be on of the largest one-piece models based on composite materials in the world.
In addition, a training center of 3.500 m² was created to facilitate the transfer of knowledge from Siemens experts in Danmark to Tangier.
This new factory contributes to Morocco's national goal of producing up to 52% of its electricity from clean energies by 2030, of which 20% will be generated by wind.
Requirements
The volume to be treated was important: air throws of 60m for a height of 8.5m ( more than 100 000 m³)
Heating and cooling for the building
Limited installation space: ø1000 maximum
Fire safety standards required quartering screens to pass through the duct system
F2A solution
Thanks to our experience, very high induction nozzles technology has been chosen to handle the complete volume, in heating and cooling, with the help of the Coanda effect and the suction effect of heat recovery opposite to textile ducts.
After a predimensioning, F2A validated the solution using its simulation tools.
Specifically for this business, we have developped a smoke tight glass fabric (M0).
The space requirement being limited, the flow was distributed over 4 ducts instead of 2, thus influencing the diffusion. The orientation of the nozzles was calculated accordingly.
472
duct meters from ø710 to ø1000 in polyester (M1 fire classification) provides the flow rate of 115 000 m³/h required for the treatment of this plant.
Associated products