Reims Arena
| | |
| --- | --- |
| CITY | Reims |
| COUNTRY | France |
| DATE OF THE SITE | 2022 |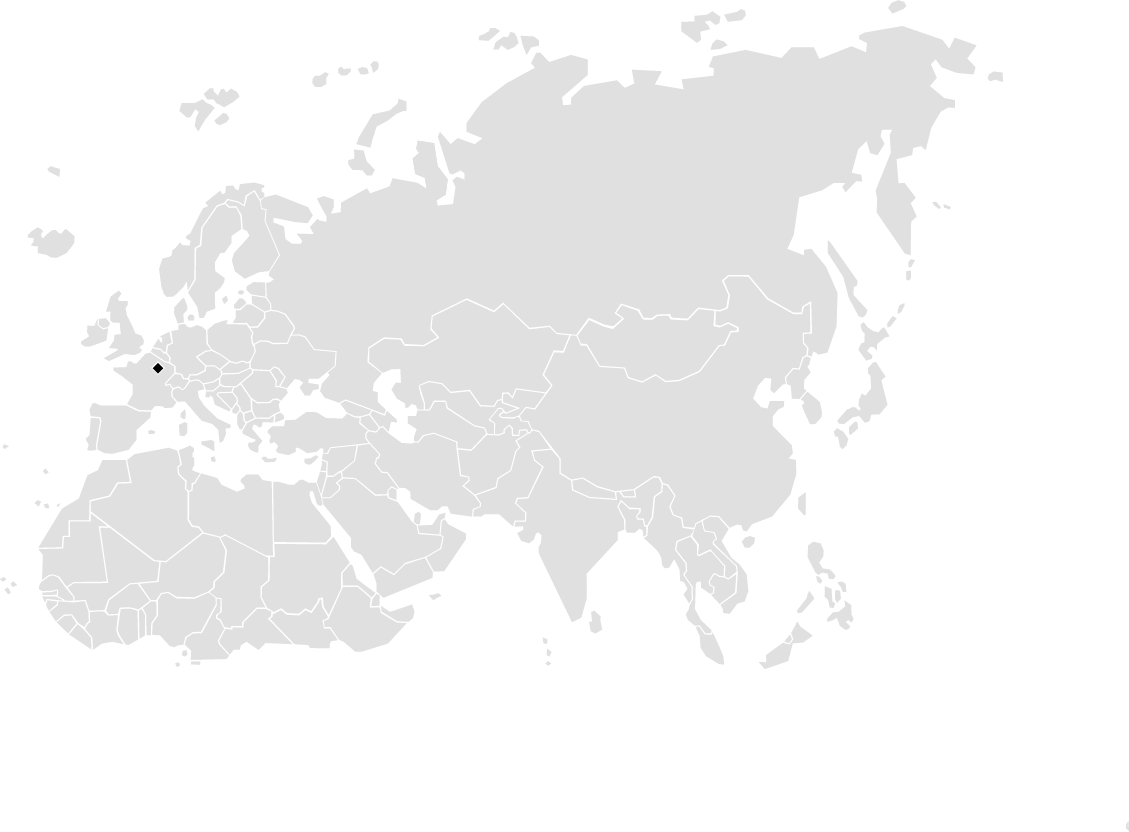 Designed by the world-famous architect Jean-Michel Wilmotte, his ambition was to create a light, airy hall, distinguished by its slender lines and its real urban interest.
With a height of 21 meters, 80 meters on each side and nearly 12,000 m²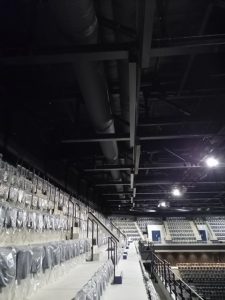 of modular space on three levels, the Arena of Reims was designed to be transformed according to the events hosted. Thus, thanks in particular to motorized retractable bleachers, the setup can, in barely 24 hours, go from 3700 seats in convention setup to 9000, for a concert for example.
Located not far from the best champagne houses, the « citée des sacres » now has its large event hall, completely finished. On February 26, 2022, it opened its doors to the public and will be officially inaugurated at the end of August 2022, the anniversary of the laying of the foundation stone.
Requirements
Through our customer Spie, to ensure thermal comfort (heating, air conditioning) but also acoustic comfort of the occupants whether it is in the bleachers (from bottom to top) or in the Arena center during sports or cultural events.
To respond to the technical constraints of temperature air stratification (air level of different temperatures) related to such a large building while maintaining low acoustic levels and residual speeds.
To preserve the aesthetic impact of a ceiling ventilation network.
F2A solution
As part of its customer's ventilation package Spie, F2A manufactured and supplied nearly 330 m of black textile ducts M0 certified, naturally integrated in the ceiling.
F2A's design office knew how to highlight the difficulties to reach all the occupants, spectators and sportsmen in heating mode. Thus, we proposed a re-implantation of the ducts allowing to reach the ground, without disturbing the sports practice, by saving 20 m of ducts, on the whole project.
Finally, thanks to our acoustic know-how, we were able to provide substantial acoustic data in order to assure the very low impact of the duct ventilation network on the general atmosphere of the hall.
328
meters textiles Texi Jet Mix and Texi Duct textile ducts
Associated products
Textile ducts TEXI JET
TEXI JET

Textile ducts Texi Mix
TEXI MIX

Textile ducts TEXI DUCT
TEXI DUCT