Maurice Lemaire Tunnel
| | |
| --- | --- |
| CITY | Vosges Moutain |
| COUNTRY | France |
| DATE OF THE SITE | 2008 |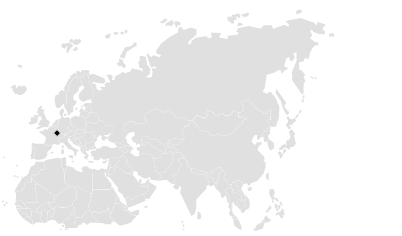 The Maurice Lemaire tunnel is one of the longest tunnels in France (6 950 m). It is located between Saint-Marie-aux-Mines(68) and Lusse (88) and has been subject to a vast program of upgrades. A safety gallery was dug in order to renovate the ventilation system.
A transversal ventilation strategy with air flow control was installed. It led to the installation of a device to handle smoke exhaust processes as well as the installation of fresh air supply and used air renewal combined with jet fans which will control the longitudinal airstream.
This tunnel's specificity is that it only has 4 extraction fans, two located at each end of the tunnel. The smoke exhaust ducts are placed in the ceiling of the safety gallery. The main requirement is that the smokes must be drained from the tunnel, into the ducts over the safety gallery then they must be extracted through one of the extraction heads. The smokes can spread up to 3 000 m in a duct located right above the user's evacuation gallery.
Requirements
The smoke exhaust ducts and dampers must be airtight in order to avoid the infiltration of smokes in the safety gallery on more than 7 000 m.
High mechanical resistance is required, for the ventilation elements are subject to high pressure from the extraction fans.
F2A solution
To meet these requirements caused by the smokes drainage long distance and the airtightness requirements, F2A offered its MRS-T damper:
2000-63 directive certified
Withstands pressure up to 10 000Pa
Low leakage rate, class 3 airtightness according to EN 1751
68
MRS-T smoke dampers and 16 fresh air supply MS dampers for the safety gallery. In addition, more than 250 backdraught dampers were installed in the branches and substations.