Espace Tourbillon
| | |
| --- | --- |
| CITY | Plan-les-Ouates |
| COUNTRY | Switzerland |
| DATE OF THE SITE | 2018-2021 |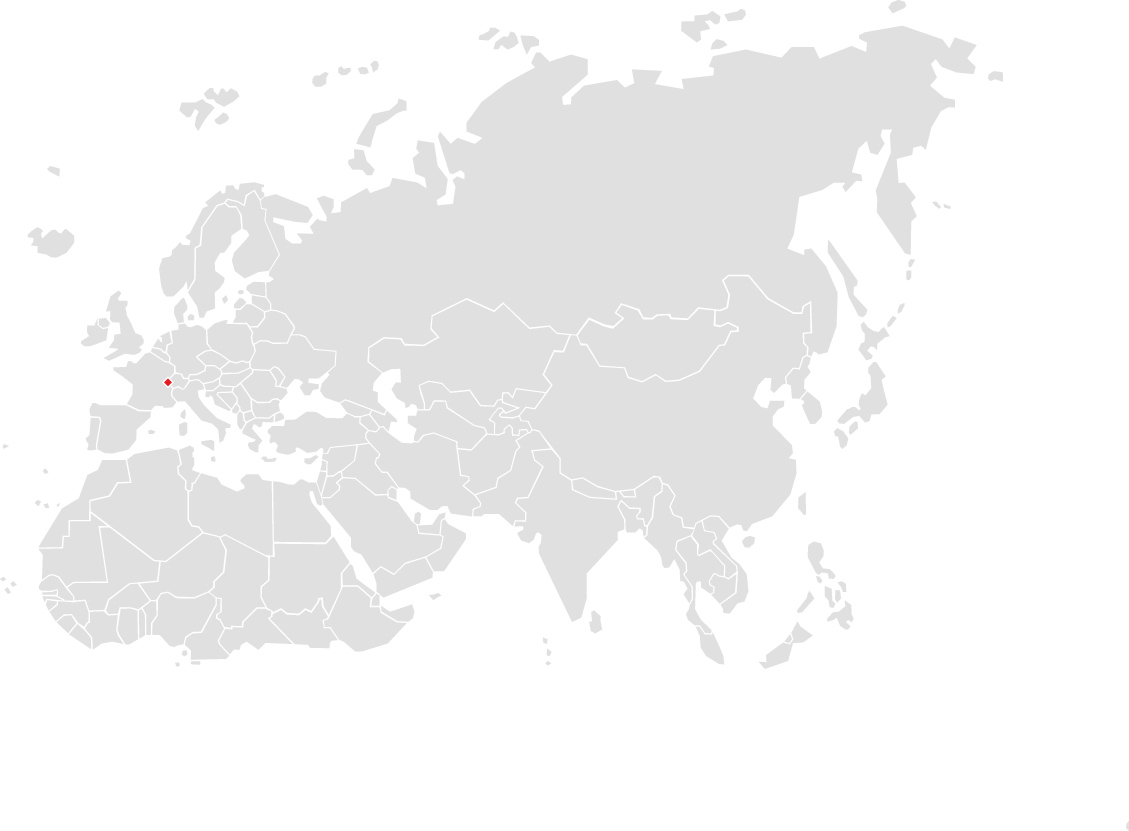 The Espace Tourbillon is a huge urban development project located in Plan-les-Ouates, just ouside Geneva. It offers 95,000 m² of usable area spread over five seven-level buildings and includes an underground logistics terminal.
Initiated by the largest Swiss real estate company, Swiss Prime Site, and designed as an industrial incubator by the architects Brodbeck Roulet, the project will at the end (2023) mix research laboratories, small and medium-sized industrial companies, craftsmen and local services (supermarket, gym, etc.)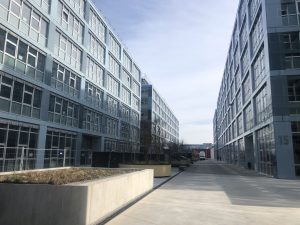 A major project and one of the most recent major construction sites in Geneva, the complex favors logistical aspects (underground logistical terminal, direct access to the highway, streetcar station), while at the same time providing a pleasant "village" type working environment.
Requirements
To have only one partner able to supply and produce for the 5 buildings a wide range of high airtight products both on the air management part : volume control dampers (rectangular and circular), flexible connections, access doors for duct and exaust valves as well as on the acoustic part with rectangular and circular silencers.
To manage the requirements of the strict 4-year delivery protocol involved by such a major project.
F2A solution
As part of its customer Engie Techniques SA's ventilation package, F2A manufactured and supplied nearly 2000 elements, most of it certified class C (EN 15727), that it is dampers or silencers.
Moreover, 642 flexible sleeves were produced, all in unclassified PVC fabric, in accordance with the Swiss uses, recommending their systematic installation with the fire dampers, thus preventing in case of fire the deformation of the light partition walls.
The F2A teams, faithful to the other large projects carried out in the past for their customer, had to adapt their very expanded schedule, considering the project size and moreover the beginning of an unprecedented world health crisis.
2000
High performance rectangulars silencers SONIE R-BS+, circular silencers SONIE CONFORT, volume control dampers UWO et circular RCO, weather louvres, flexible connections, access doors for duct and exaust valves BE