Yamal LNG
| | |
| --- | --- |
| CITY | Yamal |
| COUNTRY | Russia |
| DATE OF THE SITE | 2014 - 2017 |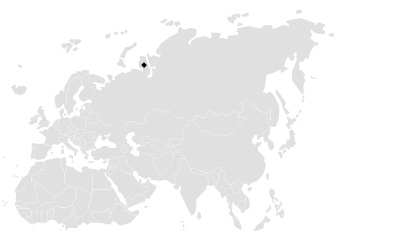 Yamal LNG is one of the biggest and most complex project of liquefied natural gas in the world. Its extraction objective is around 16.5 millions of natural gas tons per year. The business has been launched by a consortium comprising the Russian Novatek (50,1%), the French company Total (20%) and some other chinese investors. This is the very first big « low-cost » hydrocarbon project that was never built in the world.
The facilities stretch to 2 km² and have been built on 80.000 stilts pegged in the permafrost (a frozen ground for more than 2 years in a row). The gas is pumped underground before being liquefied and then charged on oil tankers.
In partnership with Technip and AHI Carrier, F2A won the contract in 2014 and offered adapted aeraulic solutions for this monumental project.
Discover our Yamal construction video
Requirements
Human & aeraulic constraints :
Considering the fact that Yamal is located in the High North of Russia (close to the estuary of the Ob river), in a wild landlocked region that is frozen from 7 to 9 months per year, F2A had to face with numerous constraints :
A temperature that can drop down until -50°C in the winter,
Explosive atmosphere (ATEX regulation),
Highly-corrosive environment (aqueous, atmospheric and galvanic corrosion),
Russian certificates and standards (CUTR and GOST-R).
On the other hand, F2A had to readjust its range of products to the extreme conditions of the Oil & Gas sector with more than 6.000 hours of work on the custom products' design. In addition to a dedicated project manager, 15 employees have been hired for this purpose.
This is also a unprecedent production volume for F2A, amounting to 10% of its annual production.
F2A solution
In this context, F2A made several products that can withstand the wind, the snow and the corrosion : backdraught dampers, shut-off dampers, external louvers.
3.500
pieces produced by F2A to match with the need of Yamal LNG under extreme climatic and atmospheric constraints.