Water treatment plant
| | |
| --- | --- |
| CITY | Mantes Rosny |
| COUNTRY | France |
| DATE OF THE SITE | 2011 |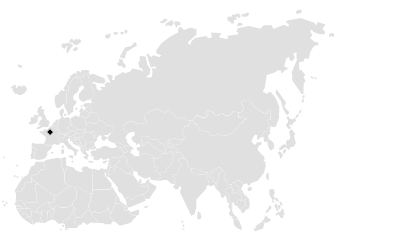 The water treatment plant of Mantes Rosny is located on the already existing site built in 1977 at Rosny-sur-Seine (France). This plant purifies the water of the entire Parisian basin.
This project, which presents high environmental constraints, has been designed so as to limit the impact on neighboring stakeholders. Odour detection systems have been implemented and ventilation equipments sound-proofed.
The treatment levels to achieve were set after the leading of an impact study. Measures were taken, anticipating European standards of 2015.
Requirements
The chemical compounds (mainly Hydrogen Sulphide) produced during the water purification make the corrosion of metals and construction materials one of the first constraints in the design of a water treatment plant. The explosive chemical nature of these compounds puts also the plant at risk of fire or explosions.
The shut-off dampers and volume control equipments must be designed with materials resistant to corrosion.
According to the operating areas, dampers and actuators must be ATEX certified (explosive atmosphere).
F2A solution
In order to answer the corrosion constraints, our damper experts set up a solution based on the use of stainless steel 316L withstanding the corrosion of these kinds of chemicals. Teflon bearings ensure the dampers' airtightness despite the high corrosion.
RE shut-off dampers are ATEX certified.
8
MS shut-off dampers in stainless steel 316 L, 4 MRS shutoff dampers and 4 RE ATEX shutoff dampers both in stainless steel 316L as well.
Associated products
Rectangular dampers MRS
MRS

Rectangular dampers MS
MS