TECHNICAL DATA SHEET REGISTER
TECHNICAL DATA SHEET REGISTER VERSION KIT
[litebox id="boutonVoirVideo" href="#modalVideo" anch="PRESENTATION DU REGISTRE VERSION KIT" ]
Advantages
| | |
| --- | --- |
| Operation | cooling mode only |
| Diffusion | Air displacement with very low velocity |
| Throw length | Very short |
| Noise level | Low sound level |
| Design | Perfect fitting (tailor-made shapes and colors) |
Recommendations for use
| | |
| --- | --- |
| Cooling | For low height premises (H < 4m) |
| Minimum required filtration class | F7 |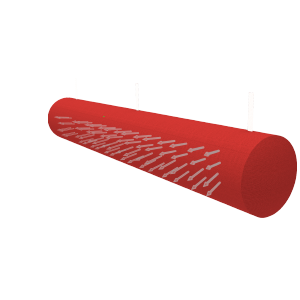 Characteristics
The TEXI SOFT textile duct has been designed for low speed diffusion (< 1m/s). This diffusion is made through a porous fabric on the entire length or on part of the duct.
TEXI SOFT is suitable for clean rooms (laboratories, production areas…) and food industry (refining or maturation rooms…).
Construction:
Shape: circular, ½ circular, ¼ circular or oblong
Textil duct: washable porous fabric (M1 or non-classified)
Different colors in option
Suspension: simple or double cable, aluminum or PVC rail
Performance:
Required pressure: 80 to 140 Pa depending on configuration
Residual speed: < 0,2 m/s
Operating temperature: -30 to +100°C
In option:
Flexible sleeve and clamps supplied to connect the ducts on various shaped sections.
Professional washing service and textile duct repair (contact us).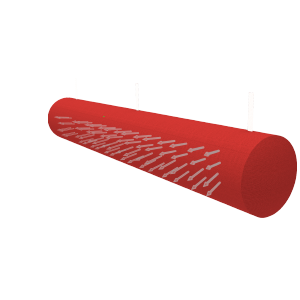 Technical datasheet of TEXI SOFT