Lusaïl Light Rail Transit
| | |
| --- | --- |
| CITY | Lusaïl |
| COUNTRY | Qatar |
| DATE OF THE SITE | 2009 - 2020 |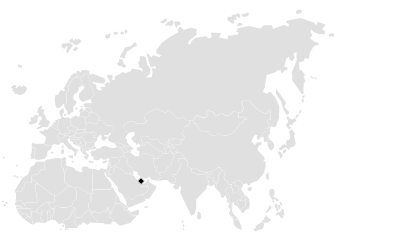 The Lusaïl project is certainly one of the most atypical: to build a transport network on a city that exists for the moment only on paper!
Located in the north of Doha, Lusaïl City is designed to be an environmental and self-sufficient community: residential neighborhoods, shops, schools, medical facilities, …
The Lusaïl light rail network will provide an environmentally friendly mode of transport that will link destinations within Lusaïl as well as Doha via the metro.
This tramway will have to be able to irrigate a city of about 200,000 inhabitants.
The project in a few figures:

Discover our Lusaïl construction video
Requirements
A reorganization of the factory and teams
A very short deadline: 3 months to manufacture and deliver the splitters
A delivery to Qatar
Product resistance required for a saline environment
A large volume to be treated (50 fans with flow rates ranging from 270 000 m³/h to 342 000 m³/h)
A sound level not to be exceeded from 55 dB(A) to 85 dB(A) depending on the zones
The challenge of this project is mainly due to the volume of the order. This project required a reorganization of the supply chain: a team of 10 people dedicated to the project for 3 months working in a specially designed production center.
In terms of logistics, packaging and transportation management was important in relation to the volume and destination of the splitters. For this, trucks came 1 to 2 times a day to take the 270 pallets with wooden crates. Our splitters and pallets are logotyped "Made in France".
F2A solution
5400
BP 316L stainless steel splitters with perforated sheet from November 2018 to February 2018.
Associated products