Cairo's subway
| | |
| --- | --- |
| CITY | Cairo |
| COUNTRY | Egypt |
| DATE OF THE SITE | 2011 |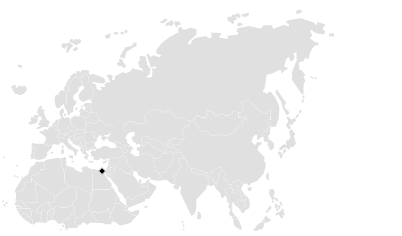 Cairo is the most densely populated city in Africa and in the Arabian world and its transport needs are considerable. It was estimated that its public transport system can handle up to 4.9 million journeys per day while a study led in 1990 showed that to support its entire population needs, Cairo would need to be able to handle 8 million journeys per day. To deal with this issue, the Cairo subway opened a third line whose first part was inaugurated in February 2012. It has 3.4 km of underground for a total line of 35.2 km which should be achieved by 2017.
The large number of users of these underground structures leads to important safety measures. Ventilation must be of high-performance both in sanitary ventilation and in smoke exhaust process.
Requirements
The fans' noise level is above 85dBA, which is too high
Outside the tunnel, noise pressure must not exceed 70dBA at 3 meters
Temperature and mechanical resistance
F2A solution
the MRS-D damper :
Withstands pressure up to 10 000Pa
400°C/2h certified

SONIE BD splitters:
400°C/2h certified
Specific mechanical protection

186
MRS-D dampers for the ventilation system and smoke exhaust system. 168 SONIE BD splitters to help the reduction of noise levels.
Associated products
Splitters SONIE BD
SONIE BD

Rectangular dampers TRS-T
TRS-T

Rectangular smoke exhaust dampers